Labor & Delivery
Unsurpassed options, unrivaled care
At University of Colorado OB-GYN, we have some of the top obstetric doctors in the country as well as a unique midwifery program so patients can choose the care that is best for them.
The Birth Center has private rooms, each with the latest equipment available, to assure the safe delivery of your baby.
Our nurses and anesthesiologists are specially educated in labor, delivery and post-delivery care.
Obstetric and pediatric specialists are always available should any complications with the mother or baby arise. For post-delivery care, we practice "couplet care," where the mother and the baby stay together as much as possible. We also have certified lactation consultants to help mothers who choose to breastfeed.
The Women's Care Center offers obstetric care for high-risk pregnancies. The nursing staff has received intensive training in the care of the most complicated pregnancies and works closely with the obstetricians and perinatologists to provide the highest quality medical care.
The Women's Care Center also cares for patients when they first arrive at the hospital, whether they believe that they are in labor or need after-hours care for ano ther reason.
Pregnancy & birth options at CU OB-GYN
Delivering at CU means you have a wide variety of options for delivering your baby, including midwifery and water births, all coupled with the security of expert physicians practicing with the latest technology and evidence-based medicine.
Free valet is available to all patients for labor as well as all prenatal and gynecological visits.
Personalized birth plans
CU supports birth planning with each patient and is also the only hospital in Denver to consider VBAC after two C-sections. At University of Colorado, patients can decide the level of pain management, or whether a completely natural childbirth. CU is the only hospital in the area to offer the alternative nitrous oxide for pain management during labor.
Delivery rooms
Families may also choose to upgrade to a private suite for the delivery of their baby.
All private suites are luxury, hotel-quality rooms with extra services including:
Private chef
King-sized bed
Living room area with plenty of space for family and friends
Care provided in your room by your medical team
The University of Colorado Hospital Colorado Adolescent Maternity Program is a special program for pregnant teenagers and their families. The program provides care, support and education during pregnancy, delivery and as the baby grows to help teens become successful parents.
Colorado Institute for Maternal & Fetal Health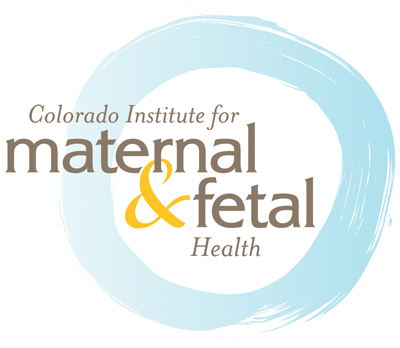 University of Colorado OB-GYN is affiliated with the Colorado Institute for Maternal and Fetal Health, offering mothers, babies and their families comprehensive care and treatment before, during and after routine and high-risk pregnancies.
Learn more at www.maternalfetalinstitute.org.
About labor & delivery
Labor and delivery are the final stages of pregnancy that end with the birth of the baby. Labor and delivery should happen between 37 and 42 weeks of pregnancy. Women who go into labor before that time will receive high-risk care.
The labor process begins when the woman's body changes to get ready for the baby to be born. Her cervix will dilate (widen) to create an opening large enough for the baby. Then contractions (cramping of the uterus) begin to move the baby down through the birth canal.
The labor process results in the birth of the baby. A baby may be born by vaginal birth or a Cesarean section (when the baby is removed surgically).
Postpartum (after-delivery) care begins as soon as your baby is delivered. This includes all medical care and support for the mother and baby. The length of stay in the hospital depends on the medical condition of the mother and baby.
CU advocates for skin-on-skin contact between mother and baby immediately following delivery. Lactation Consultants and pediatricians are available on-site and available to every patient.