Events
University of Colorado OB-GYN supports the community through speaking engagements, public discussions, sponsored events and charities. The goal of CU OB-GYN physicians and staff is to educate people about women's health, as well as support the medical and patient community as a whole.
Contact us about speaking at your next event
Upcoming and ongoing events
Let's Talk – Conversations About Women's Health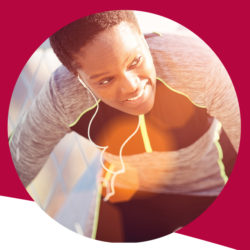 Conversations About Women's Health is a lecture series that educates women in our community on topics of health. We present evidence-based information so that women have the information they need to make educated decisions about health for themselves and their families. Let's Talk content is uniquely created and presented by a panel of nationally renowned subject matter experts, physicians and researchers.
Pregnancy & Parenting Classes
Whether it is your first child or another addition to your growing family, pregnancy and early parenthood come with a lot of unknowns. At University of Colorado OB-GYN we offer a variety of pregnancy classes and services to help you prepare for and care for your little one.
How to register
To register for any of these classes, visit www.uchealth.org and follow these instructions:
Click on Classes and Events
Click Topics followed by Childbirth and Family Education
Click Region followed by Metro Denver.
Or, call (720) 848-1174.