A frozen cervix, hysterectomy and dozens of medications preceded the vaginitis diagnosis that one patient finally found
---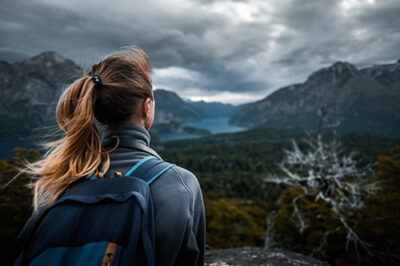 "I think I know what's wrong," Dr. Christine Conageski said.
For patient Diane, a middle-aged spouse of a military veteran and medical practice staffer, those were the magical words she'd been waiting nearly a decade to hear.
Diane's vaginitis symptoms started in her early 40s. "I was having chronic vaginal discharge and pain," she says. "Just rawness, pain and discharge constantly. The external skin would crack and bleed."
She would go to work and suffer pain when sitting, but she tried to keep a stiff upper lip. "I was miserable at work. I would fake it enough for people not to know anything was wrong, but after work, I'd sit in my car and cry," Diane recalls.
Once home, she says she would immediately bundle up in her "big old ugly house coat. It's all my family knew me to wear for years. Clothes and underwear were miserable to have next to my skin. They made the situation worse. One doctor suggested not wearing underwear at all."
Vaginitis misdiagnosed as vaginal yeast infection
Diane was initially a patient in the military healthcare system. "I bounced from doctor to doctor to doctor, who would try anything they could think of," she says.
---
"One physician even said to me, 'I believe the female anatomy is built wrong.'"Diane.
---
In one year alone, Diane was prescribed a dozen medications and anti-fungal treatments for a yeast infection she didn't have. "Meanwhile, I was having heavy vaginal discharge and heavy bleeding," she says.
One doctor thought she was perimenopausal, and when menopause came, she would get better. "Although no one could tell me when that was going to be," she adds.
Diane says she heard even more incredible comments from doctors, including, "If we just numb that area, then you won't know you hurt," and, "If we can't figure this out, we can just remove your cervix and uterus." No one came close to a vaginitis diagnosis.
"One physician even said to me, 'I believe the female anatomy is built wrong,'" she remembers.
Pain from vaginitis interfered with life
Diane's symptoms began to significantly impede her daily life. "I could no longer hike with my husband. I love sewing, and I'd experience so much pain when sitting in front of the sewing machine. My family saw a completely different person," she laments.
"I had massive amounts of stress and pain, and the genital area got so red. Some nights, I couldn't sleep. My body became hypersensitive to everything. If there was a vaginal odor, I just didn't want to be around other people. What if they could smell what I smell?"
Over approximately 10 years, Diane remembered seeing between 12-16 different doctors for her symptoms, with multiple visits to each. She became fearful that the military health system physicians grew to think of her as a chronic complainer.
Experiencing persistent vaginitis pain? The doctors in our University of Colorado Vaginitis/Vulvitis Clinic specialize in treating even the most challenging cases.
Doctors turned to surgery instead of a correct diagnosis
At one point, a gynecologist suggested cryosurgery, the use of liquid nitrogen to freeze her cervix.
"I was lying on the table and the machine broke. They had gotten some but not all of the areas [of cervical tissue] they wanted," Diane says. "So I didn't get the benefit of the treatment, and I still had to go through a very uncomfortable post-op period with all the bleeding and discharge of dead tissue."
After the cryosurgery came the ultimate invasive treatment: hysterectomy, with the same gynecologist. "His reasoning was that if the problem were eliminated – meaning my cervix, tubes and uterus – then the situation would go away," she recalls.
"The surgery took three hours, not the usual one-and-a-half as my husband and I were told to expect," Diane says. "The doctor gave me no real answer as to why. He just said it was way more complicated than he anticipated."
The doctor told Diane that he removed a benign mass on her uterus, then added, "Problem solved," she recalls.
Except that it wasn't.
"After the hysterectomy, I had all the same symptoms, all the same problems of pain and vaginal discharge," she says.
An hour away from a proper vaginitis diagnosis
Diane eventually got referred to Anschutz Medical Campus, a 70-mile drive from her home in Colorado Springs. She saw Dr. Christine Conageski in the University of Colorado Vaginitis/Vulvitis Clinic.
"She looked at me after reviewing all my history and her teeth nearly fell out, figuratively speaking," Diane says. "I remember her exclaiming, 'They did what to you?'"
After an initial exam, "within four minutes Dr. Conageski gave me a diagnosis," Diane says. "Desquamative inflammatory vaginitis."
Vaginitis is a broad term that incorporates any condition causing inflammation resulting in vaginal discharge, itching or pain. Often, many gynecologists don't treat the disease specifically, so they refer patients to a sub-specialty program like the University of Colorado Vaginitis/Vulvitis clinic.
"The treatment was as simple as taking a vaginal antibiotic and a course of steroids for 30 days," Diane says. "Dr. Conageski said I never would have needed a hysterectomy. It is not the solution to desquamitive inflammatory vaginitis."
"After my first appointment, I went to breakfast with my husband and broke down in tears," Diane recalls. "Why did Dr. Conageski figure it out when, after so many years, no one else did?"
Continuing care with a favorite physician
By the time she first visited the Vaginitis/Vulvitis Clinic, Diane's body was extremely sensitive to many products and environments, including antibiotics, fragrances, soap and heat. Dr. Conageski worked with her for many months to figure out an effective treatment that her body wouldn't reject.
Years later, Diane continues to see Dr. Conageski. "Whenever I have a flare up, when I email her through the portal, by 24 hours if not sooner, she writes me back," she says. "I know she has patients who fly in from other states to see her. I don't know how far she could go that I wouldn't drive to see her.
"Dr. Conageski is the most amazing and extremely knowledgeable doctor," Diane gushes. "I love the woman to death. She's just fun to go see. She just makes you feel like you went to have a wonderful coffee with a friend, and you leave feeling happy and hopeful."
Get the specialty care you need. Make an appointment with Dr. Conageski or Dr. Meggan Zsemlye at the Vaginitis/Vulvitis Clinic.