If you don't live near us, why you might want to drive a little farther to become our patient.
---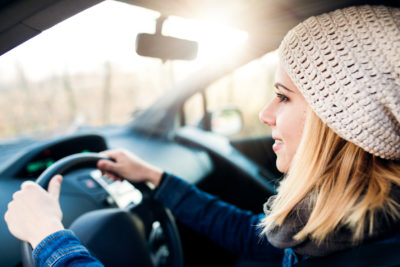 Moving is a stressful time. A simple Google search tells us that moving to a new home is in the top 10 of the most stressful life events. It is up there with marriage, starting a new job and having chronic illness. Unfortunately, many of these stressful life events also go hand-in-hand.
Upon moving to Colorado for a new job, or a new marriage or any of the multitude of reasons we move, you will immediately be taxed with getting your life in order. One major item to fulfill is the transition of medical care. Picking a new doctor can seem daunting. Some folks look to friends, family and other recommendations. However, when you're the new kid in town, you might just turn to Google.
When you want to find a restaurant near you, Google can shoot you a screenful of eating options in a split second. When you need a new hair salon, Google can supply a long list of options within a few blocks to a few miles of your house.
The same is true for finding a new doctor. A simple Google search for "doctors near me," "gynecologist near me" or "OBGYN near me" will bring up a long list of providers in your community.
Convenience is important. Who wants to waste time behind the wheel if you're in and out of your OB-GYN's office regularly because of a chronic condition or pregnancy? All things being equal, why not see the physician who is closer to your home? The reason is because all things are not always equal. When it comes to quality healthcare, especially if you are experiencing gynecologic problems or a difficult pregnancy, a longer drive may be worth it.
The Denver metro area is large and sprawling. Traffic can be slow moving on most days. If you live in Loveland, Burlington or Breckenridge, you have choices when Googling OBGYN near me. But do they specialize in your particular condition?
Sometimes bigger really is better and sometimes driving farther is better too. OB-GYN practices at larger, urban hospitals, like CU OB-GYN, can offer advantages that are not always available in smaller practices and hospitals.
Here are some things to consider when evaluating your options after Googling OBGYN near me.
Can the OBGYN near me handle complex cases?
If you have a condition that's out of the ordinary or complicated, it's best to find an OB-GYN who has experience with it. That often means heading to a practice affiliated with a teaching hospital, which has the associated increased resources as well as sub-specialists with special interest in your particular condition.
Research consistently shows that more experience in surgeries and procedures means better outcomes for the patients.
CU OB-GYN is one of the best-equipped practices in the Denver region to handle complex cases. We have clinics, staffed by experienced physicians and nurses, that cater to patients with specific disorders and problems. We have dedicated clinics and specialized physicians for:
Vulovaginitis and lower genital tract disease.
And the list continues to grow.
Will you have easy access to other specialists?
This may not be important to you now, but it will be when you need another specialist.
After Googling OBGYN near me, look for one who has relationships with other specialists. It's better yet if the specialists are nearby or on the same campus, like we have here at CU OB-GYN.
This approach helps provide a continuous line of care where our patients directly benefit from collaborative relationships.
CU OB-GYN is in the same department as such women's health subspecialties as urogynecologists (pelvic floor and bladder problems), gynecologic oncologists (cancer) and fertility doctors board certified in reproductive endocrinology & infertility. We are on the same floor as the breast center, the women's integrated health clinic and ultrasound. We are in the same building as the physical therapists, internists, gastroenterologists, etc. We have a lab for blood draws in our clinic, a pharmacy downstairs, and both an outpatient operating room and procedure room a short stairway away from our clinic.
Is the OBGYN near me up on the latest practices and technologies?
Many small practices offer incredible care, but there's no denying that bigger, hospital-based practices often have more resources. They usually have multiple physicians, each with his or her own specialties or areas of interest.
For many women, getting the best care becomes even more important when they're pregnant. Pregnancy care is a major focus for us and we offer complete services, from prenatal care to unique labor & delivery options to postpartum care and counseling.
Academic institutions like CU are actively involved in research and practice an evidence-based approach to medicine. We use the latest science and best practices, as well as the most up-to-date technology, to offer the best care. Academic institutions also might be involved in clinical trials (CU OB-GYN participates in numerous clinical trials). If you want cutting-edge medicine, this is where you find it.
Can you trust your OB-GYN?
Many patients travel great lengths to see an OB-GYN they trust.
When asked about the traits of a good doctor, almost 60 percent of Americans said personality and relationship were most important, according to a 2014 survey from The Associated Press and the NORC Center for Public Affairs Research. Another 29 percent focused on delivery of care or the patient's health outcome.
Fortunately, there are many practices that combine both quality care and compassionate care.
You'll be discussing intimate, personal issues about your health with your OB-GYN. At our practice, those conversations can start with pediatric and adolescent gynecology, continue through the reproductive years, and beyond menopause. Your OB-GYN needs to be someone you feel comfortable with.
You should also have confidence in her or his medical skills. Most hospital-based and larger OB-GYN practices are staffed by board-certified physicians and have areas of expertise. ALL of our OB-GYNs also have teaching experience at the CU School of Medicine.
A compelling argument
Peace of mind is worth a lot, whether you're dealing with a high-risk pregnancy or a complicated gynecologic issue with your teenage daughter. You may be dealing with your first abnormal Pap smear or maybe you just want to talk to an expert prior to getting pregnant. It may well be worth it for you to drive a bit farther to find the highest quality care you can. Everyone wants to know that their OB-GYN has the resources and know-how to handle everything from the simple, straight forward cases to the tough ones.
Research shows that patients who have confidence in their physician and a good relationship have better health outcomes. That's what we all strive for at CU OB-GYN – happy and healthy patients