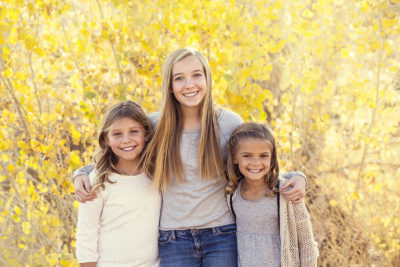 As a pediatric gynecologist, I need to deal with my patients in a gentle, nurturing manner. When a girl comes in to see me she understands that there is something different about the visit—it's not like we're just listening to her lungs and heart. This doctor's visit can be more emotional for these girls and their families because of its private nature.
In some respects patient counseling is a large part of what we do. For this reason, we make it a point to spend at least the first 10 minutes with our patients and their parents getting to know them. We start with just talking to them and asking them things like, "Who's your teacher? What things do you like to do?"
I can't tell you how many times a parent will say, "Wow, our other doctor never does that." It's because other doctors don't have the experience with the situation to know they need to take extra time to help the girls feel comfortable before going into an examination. Pediatricians are often inadequately trained to deal with female gynecologic issues in their young patients, and adult gynecologists are often uneasy dealing with issues that are commonplace to them but involve a child.
Pediatric gynecologists deal with anything from a newborn with an anomaly of the genitals, to 4-5 year olds with genital infections, to teenage girls managing unusual or difficult periods, infections, birth control, pelvic pain and STDs. We perform laparoscopic surgeries, remove ovarian masses, untwist ovaries and other procedures. And often we perform pelvic exams under anesthesia, rather than in the office, so the girl is more comfortable and has less anxiety.
At the Department of Pediatric and Adolescent Gynecology, a partnership between University of Colorado OB-GYN and Children's Hospital, Dr. Stephen Scott, Dr. Eliza Buyers and I work in conjunction with the other specialists at Children's, and that's a huge benefit. We routinely collaborate with healthcare professionals from other departments, including pediatric surgery, urology, hematology, oncology, endocrinology and adolescent medicine, allowing us to provide the best care for our patients.
Dr. Huguelet is a board-certified obstetrician and gynecologist, and has specialized training in adolescent and pediatric gynecology.  She provides expert medical care concerning the female reproductive health system of both children and adolescents.