A well-trained gynecologic surgeon should guide each patient toward the procedure that best addresses her specific situation, while minimizing pain and recovery time.
---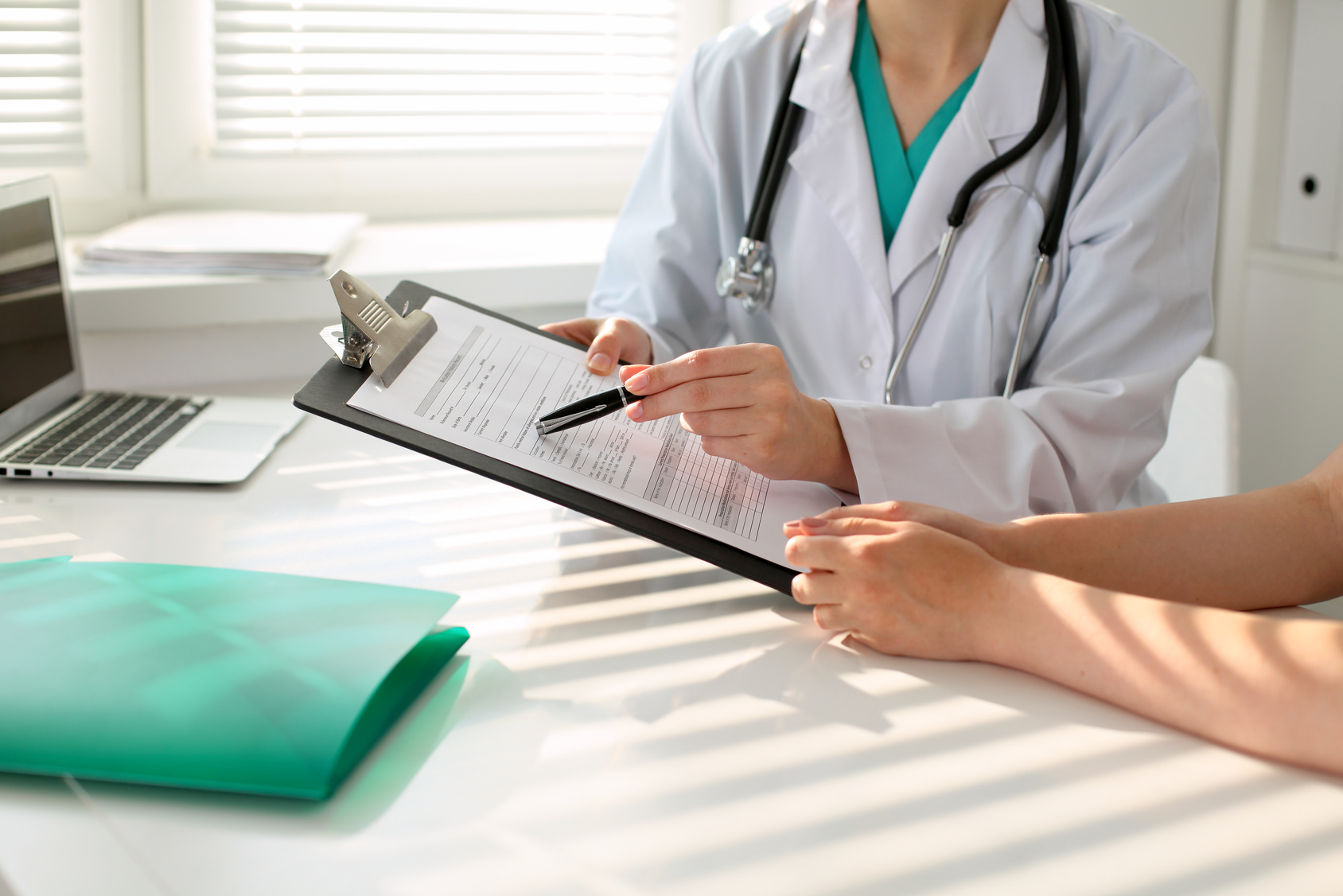 Hysterectomy, the surgical removal of the uterus, is second only to C-section as the most common surgery performed on women of reproductive age in the United States. According to the National Women's Health Network, more than a third of all U.S. women will have a hysterectomy by the time they reach 60.
Reasons for hysterectomy run the gamut from common disorders like abnormal bleeding and endometriosis to treating or preventing life-threatening pelvic cancers. A gynecologic surgeon can perform a hysterectomy in a number of ways. The appropriate surgical method depends on the underlying reason for the operation, as well as a patient's specific history and pelvic anatomy.
Surgical technology has improved, and more and more surgeons are performing vaginal and laparoscopic hysterectomies in lieu of open surgeries with large incisions. These approaches comprise the majority of hysterectomies performed at University of Colorado Hospital.
Why minimally invasive surgery should be the new norm
Minimally invasive, laparoscopic hysterectomies use small incisions and a special tool called a laparoscope. The laparoscope is a lighted tube outfitted with a small high-definition camera that affords the surgeon a clear view of the abdominal organs without the need for a large incision. Another minimally invasive technique is the vaginal hysterectomy in which the surgeon removes the uterus through an incision in the vagina.
CU OB-GYN offers the latest minimally invasive, gynecologic surgery techniques.
When hysterectomies are performed laparoscopically or vaginally, patients have substantially reduced recovery times, require less post operative pain medications, and have decreased pain, blood loss and risk of infection.
As evidence in favor of minimally invasive methods has mounted, we've seen a shift away from the traditional method of open abdominal hysterectomies. One study published in the American Journal of Obstetrics & Gynecology looked at hysterectomies performed at a leading research hospital between the years 2000 and 2010. In that time, the percentage of laparoscopic hysterectomies went from 3.3 percent to 43.5 percent, while vaginal hysterectomies accounted for another 14 percent.
The hospital in the study can therefore claim that they moved to performing a majority of hysterectomies with minimally invasive techniques in the short span of a decade. The national rate of adopting these techniques has not been quite as swift. A 2015 retrospective study published in the Journal of the Society of Laparoendoscopic Surgeons noted:
"Despite consensus statements by both the American Association of Gynecologic Laparoscopists (AAGL) and the American Congress of Obstetricians and Gynecologists (ACOG) stating that minimally invasive hysterectomy should be the standard of care, more than 50% of hysterectomies for benign indications are still open procedures."
Here at University of Colorado Hospital, the rate of abdominal hysterectomies has been well under 50 percent for many years. In the last two years abdominal hysterectomies have comprised just over 30 percent of the total hysterectomies. That means minimally invasive techniques have been used in roughly two-thirds of patients who needed a hysterectomy.
Equipping surgeons to perform minimally invasive hysterectomies
The study referenced above goes on to attribute the slow rate of national adoption to lack of surgeon experience and a steep technical learning curve for performing laparoscopic hysterectomies. Other studies point to the absence of proper equipment in the operating room, lack of support from colleagues and lower rates of reimbursement.
At our facility we are well equipped to perform minimally invasive hysterectomies, so much so that our faculty trains resident physicians in the latest evidence-based techniques.
If hysterectomy is in your future, we encourage you to discuss the option of a minimally invasive approach with your surgeon. While not all women are appropriate candidates for these techniques, a qualified gynecologic surgeon should have all the available tools to determine the best treatment method for each patient.