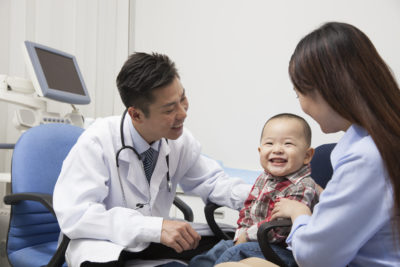 Your first baby is due any day now. You memorized your provider's phone number. You mapped the route to the hospital. You have even packed your things (maybe). But wait. . . Who is going to provide your baby's medical care, both during the hospitalization and once you go home? Looks like you have some more research to do.
Your options
The medical practitioners licensed to provide care to children include pediatricians and family practitioners. Many nurse practitioners and physician assistants are also well qualified to provide high quality care for your baby. While there is no single correct answer, choosing among these options deserves some serious time and attention.
Information sources
Sources to consult are varied and include your prenatal care team, other parents in your area, your insurance carrier, professional organizations, and your state's licensing board. Maps also help.
The meet and greet
Many care providers invite you to meet them in person in their offices. Informally, these visits are called "meet and greets" and are typically provided free of charge. Try to schedule your session at a time when all of the adults legally responsible for the care of your child can attend. If you have several practices to choose from, you may wish to schedule an appointment at more than one practice.
What to look for
If possible, arrive early for your visit. Things to look for start with the general ambiance of both the place and the staff. Is the waiting room clean and comfortable? Does the health information available there make sense to you? Does it reflect your priorities?
Even more important than the place is the staff. Remember, you will rely on this team when making important decisions about your child's health. Are they friendly, courteous, and professional? Do they follow sensible policies when a family arrives with an obviously sick child? Are they working to put worried minds at ease?
A more comprehensive list of questions to ask is available online from the American Academy of Pediatrics Their public information website site for parents, entitled healthychildren.org, is one you should get to know well throughout your journey as a parent.
The information in this blog post was derived from the AAP website.  Note that this information is not intended as a substitute for your personal medical care.  Readers are directed to consult with their personal health care providers when addressing the individual healthcare needs for themselves and their babies.